Ensemble la Notte - Early Music Concert
Concerts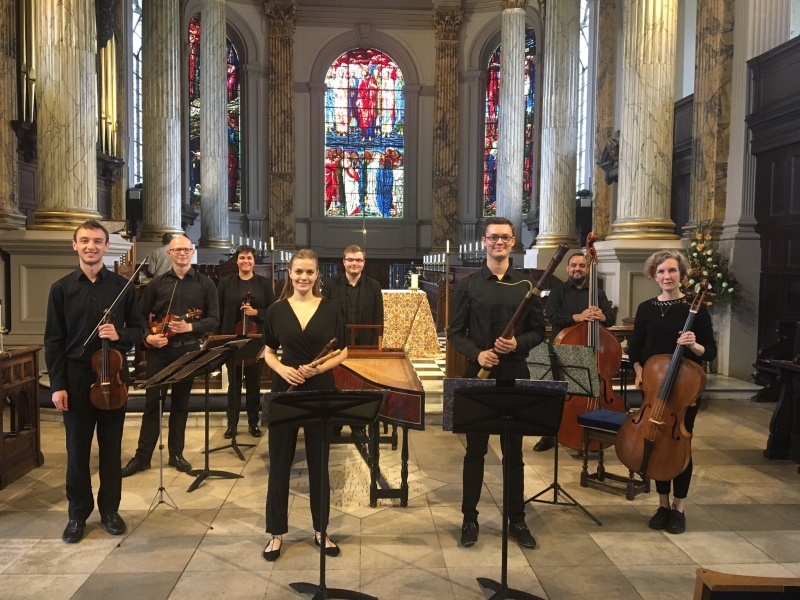 Saturday, 3rd September 2022
19:30
St. Andrew's Church, Aysgarth
Ensemble la Notte - Early Music Concert
Programme:
Jean-Féry Rebel (1666 – 1747) (arr. M.Wilson)
'Le Chaos', from Les Élémens
'Les Caractères de la Danse'
George Frideric Handel (1685 – 1759)
Trio Sonata Op.2 no.5 in g minor, HWV 390a
Nicola Matteis (c. 1670 – c.1720)
'Diverse bizzarie Sopra la Vecchia Sarabanda ò pur Ciaccona'
Nicholas L'Estrange (1603 – 1655)
Collected antimasque music
'The Furies'
'The Apes Dance at the Temple'
Georg Philipp Telemann (1681 – 1767)
Trio Sonata in d minor, TWV 42:d10
--- INTERVAL ---
Jan Dismas Zelenka (1679 - 1745)
Trio Sonata No.4 in G minor
Henry Purcell (1659 – 1695)
'Dance for the Green Men' Act 3 from 'The Fairy Queen', Z 629
Jean Philippe Rameau (1683 – 1764)
'Les Sauvages' from Les Indes Galantes
Antonio Vivaldi (1678 – 1741)
Trio Sonata in d minor Op 1 no. 12 'La Folia', RV 63
Performers:
Maxim del Mar- baroque violin
Kate Allsop - recorders
Mark Wilson - bassoon/dulcian
Mary Walton- baroque cello
Callum Anderson - harpsichord
Kristiina Watt - theorbo
(if the duclian or theorbo are unknown to you click on the links for further information)
The concert is based on their new CD - La Folia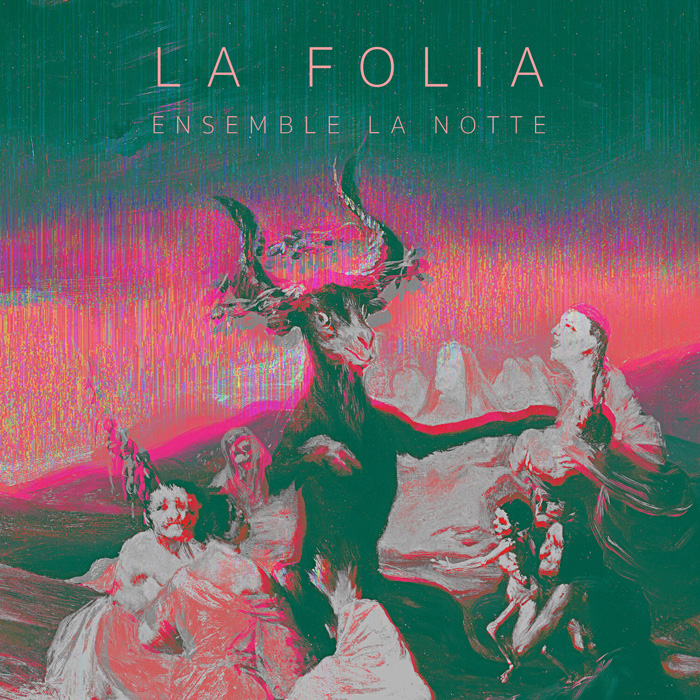 Formed in early 2018, baroque group Ensemble La Notte aim to bring less well-known early repertoire to a more mainstream audience, as well as promote historically informed performance. 2019 saw the release of their first CD and three broadcasts on BBC Radio 3, where they were invited to join the BBC Music Introducing scheme and performed at the Proms 2019 BBC Music Introducing Showcase.
With a core trio – recorder, bassoon and early keyboard – and an expanded group of baroque strings, Ensemble La Notte's repertoire covers the entire baroque period, with specific focus on the virtuosity of early 17th century Italy. As a trio, ELN adapts to period and style by playing on different historical versions of their instruments, thus bringing an exciting mixture of character and timbre to their performance.
In the past few months, ELN have been highly successful on both the concert and competitive platform, winning both the Town Hall Symphony Hall Prize and the Corton Hyde Early Music Prize. Individually, the members were multiple winners of their own Conservatoire departmental prizes between 2014 and 2019. Recent concert highlights include performances in venues such as Town Hall, Birmingham and the Holywell Music Room, Oxford.
For futher information see the Ensemble la Notte website.
For Further information about individual artists see the following websites:
Kate Allsop performs music by Adriana van den Bergh, with Alice Trocellier and Roza Bene



Mark Wilson - Mark and Kate perform Dario Castello's Sonata Ottava with William Peart


Kristiina Watt performs Giovanni Girolamo Kapsberger's Toccata IX



Maxim del Mar performs Bach: Concerto for Violin and Oboe BWV 1060R - II. Andante with Angelika-Rose Stangl



Callum Anderson performs Claude-Bénigne Balbastre's 'La Lamarck'

List of Dates (Page event details)
Saturday, 3rd September 2022

19:30
Further Information
Venue: All of our concerts are at St. Andrew's Church, Aysgarth at 7.30pm.
Parking: There is very limited parking at the church for people with mobility issues - please let us know if you need to use this. Everyone else should park at the adjacent pay and display car park - the evening rate is £1.50 - please bring the correct change.
Dogs: A number of people have asked if dogs can be brought to concerts. To save confusion we have decided that only registered assistance dogs will be allowed.
Help to access concerts/help with transport:
Would you love to come to concerts but need help with transport or mobility issues?
We have funding from the 2020 Coop Community Fund aimed at providing transport from different parts of Wensleydale using taxis and minibuses, and if there is sufficient demand a general bus service to and from concerts. If you need help please contact us and we will see what we can do to help. If you need somebody to bring you to a concert we can help by providing a free 'carer' ticket - this is aimed at people who would not otherwise buy a ticket. To discuss your particular needs please call Carol or Liz on 01969 663026.