Yasmin Rowe & Daniel Grimwood - 4 Hand Piano Recital
Concerts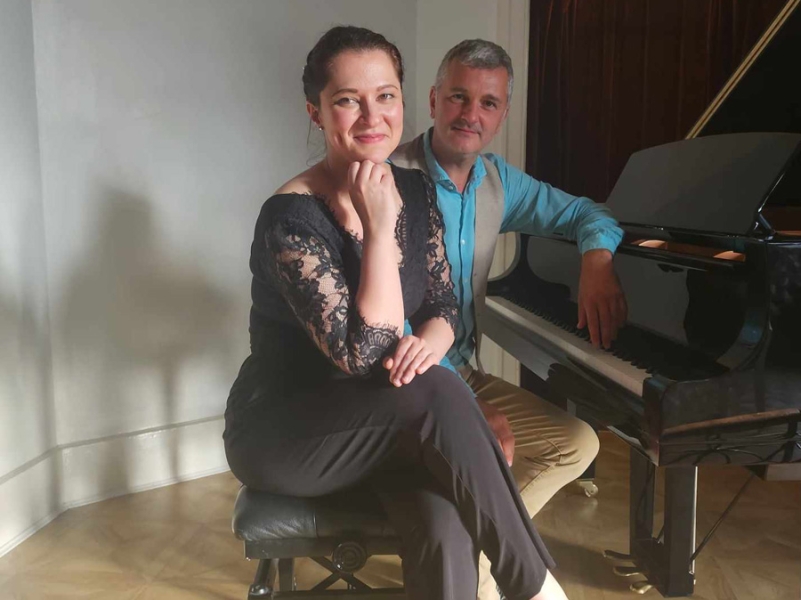 Saturday, 15th June 2024
19:30
---
Note this concert is a late edition and is NOT included in the original £85 season ticket.
A new season ticket will be added to the ticket website if you want to include this concert.
If you have bought a season ticket and wish to upgrade to include this concert please send a message via the contact page.
---
Programme:
Schubert - Divertissement à la Hongroise, D.818
Rubinstein - Sonata for Piano Four-Hands, Op.89
--
Stravinsky - The Rite of Spring, K015
Yasmin Rowe & Daniel Grimwood - piano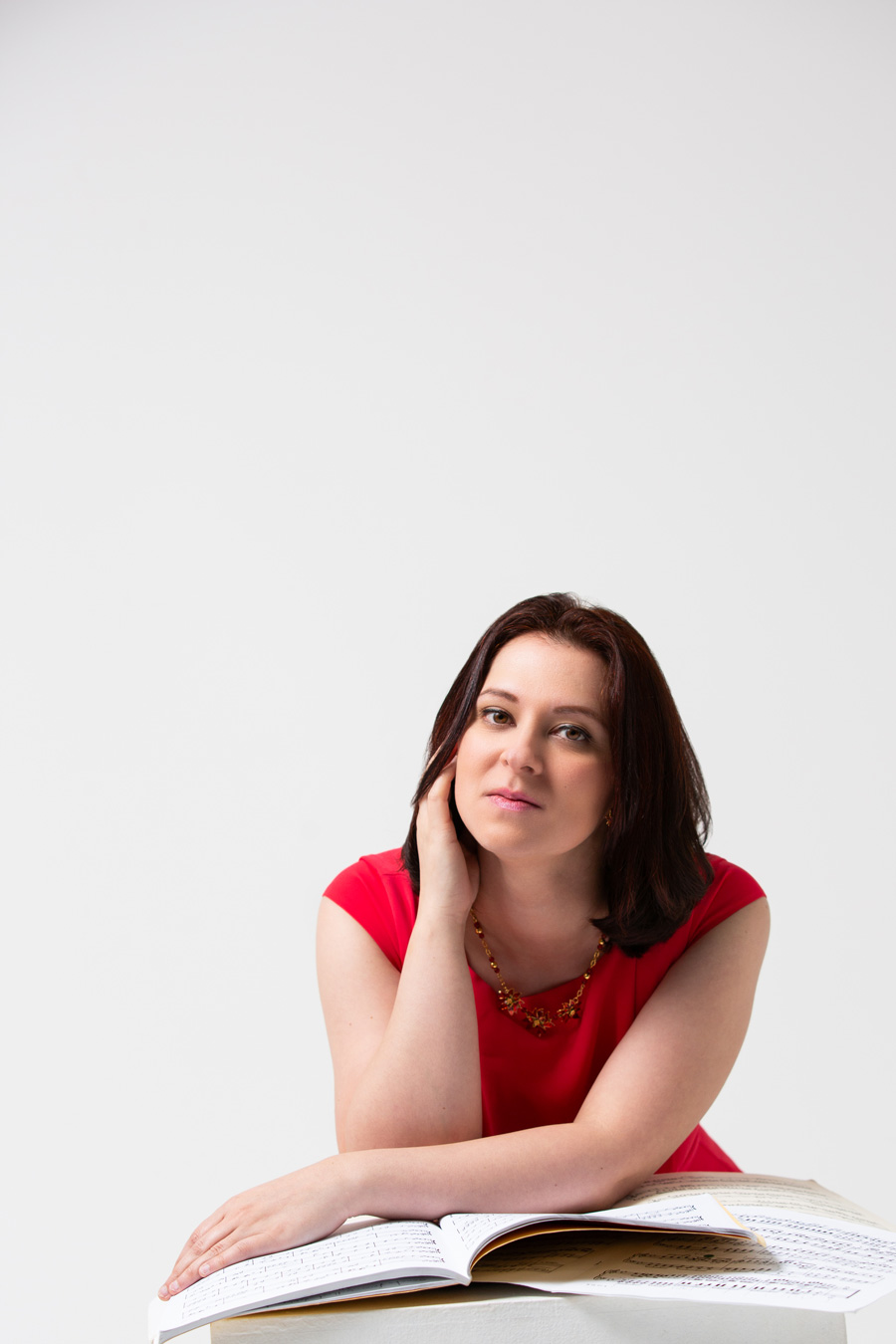 Pianist Yasmin Rowe has earned critical acclaim as a soloist, collaborator and recording artist in Europe, Asia and Australia. As well as her concert hall recitals, she gives many live-to-air performances appearing as a frequent guest on Melbourne-based 3MBS Radio since 2019.
Yasmin is a graduate of the Royal Northern College of Music in the UK. She received a BMus with first class honours and subsequently an MMus with distinction under the tutelage of Stephen Savage. In 2014, she was one of only four selected instrumentalists to receive an International Artist Diploma from the RNCM.
Yasmin has appeared as a feature soloist with numerous orchestras including Pro Musica, Stonnington Symphony Orchestra and the Manchester Camerata as well as guest principal pianist with Orchestra Victoria and celeste player with the Melbourne Symphony Orchestra. She has given performances at leading concert hall venues including the Wigmore and Bridgewater Halls, the Wuxi Grand Theatre, the Shanghai and Forbidden City Concert Halls, Melba Hall, Hanson Dyer Hall and the Melbourne Recital Centre.
In addition to her solo recitals, Yasmin enjoys maintaining her diverse portfolio as a chamber musician. This includes her performances with the duo Y-Squared, and the trios Rock Paper Scissors and Collide. In 2021, Yasmin was honoured to be the recipient of the Australian Geoffrey Parsons Award for collaborative piano.
Described as 'thrilling', Yasmin's debut solo album with Willowhayne Records was selected as the BBC Music Magazine Editor's Choice in September 2016. She made her second album with the cellist Yelian He and both these albums were later included as a highlight of British Airways' long-haul flight entertainment system.
In 2021, Yasmin was featured on the ABC Classic label with 'And Other Lines', a seven-movement work written for her, oboist Briana Leaman and saxophonist Joseph Lallo by Melbourne composer Luke Severn.
In 2022 she was a Laureate of the Australian National Piano Award.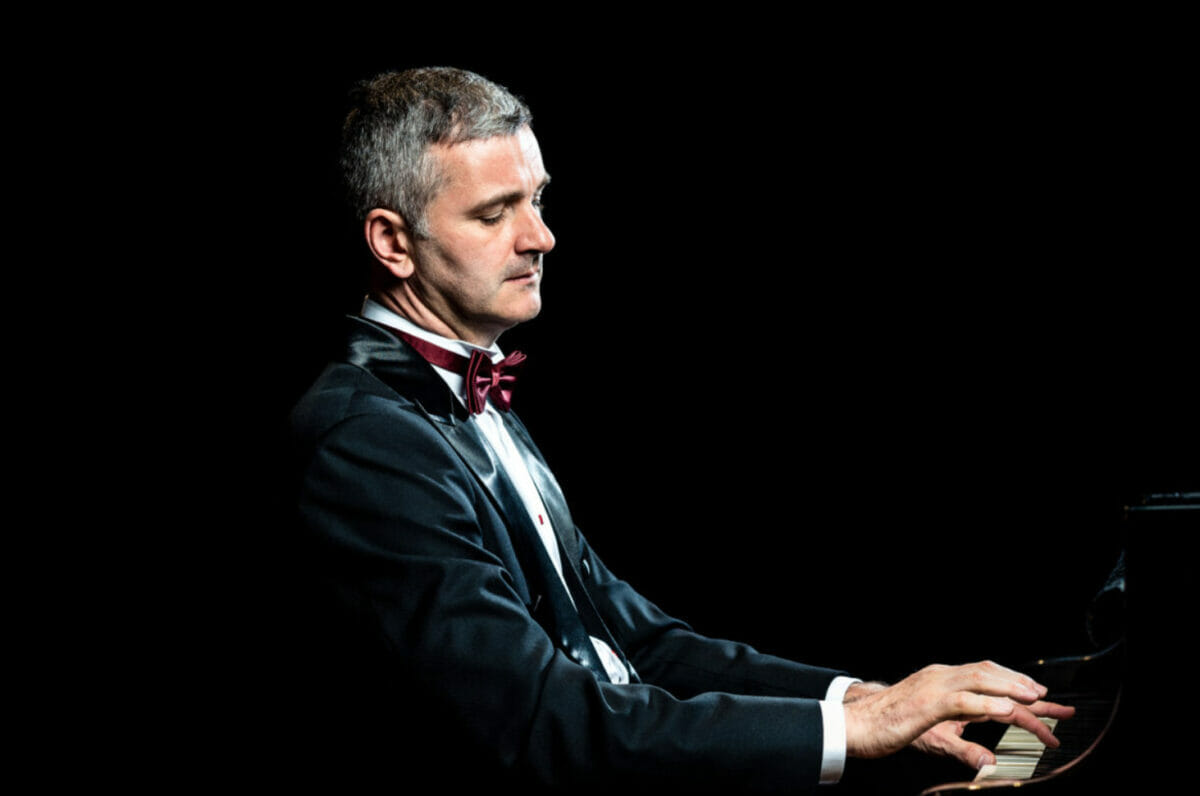 Daniel Grimwood needs little introduction in Wensleydale as he has performed for us a number of times and introduced us to many wonderful musicians over the years. With a repertoire ranging from Elizabethan Virginal music to the works of living composers, Daniel Grimwood enjoys a solo and chamber career which has taken him around the globe, performing in many of the most prestigious concert platforms, including the Wigmore Hall, Queen Elizabeth Hall and the Purcell Room in London, Saffron Hall, Bridgewater Hall in Manchester, Symphony Hall Birmingham, the Sage Gateshead, the Three Choirs Festival, the Rachmaninoff and Gnessin Halls in Moscow, as well as venues in Germany, Austria, Italy, The Netherlands, Slovenia, Estonia, Taiwan, Azerbaijan, Egypt, Lebanon, Oman and Australia.
His musical interest started as a 3-year-old playing the nextdoor neighbour's piano in Kent, and by the age of 7 he was performing in front of audiences. His training continued with Graham Fitch at the Purcell School, where he also studied violin, viola and composition, giving him a broad appreciation of classical music, and later with Vladimir Ovchinnikov and Peter Feuchtwanger.
Daniel is a passionate about all keyboard instruments old and new, and has given a recital of Chopin's Etudes on the composer's own Pleyel piano.
His discs of Liszt and Chopin, performed on an 1851 Erard piano, received a unanimous chorus of praise from the press; the Liszt album was Daily Telegraph CD of the week and Editor's Choice in Gramophone Magazine. He was the first artist to record on the Edition Peters Sounds label, the complete Fauré Nocturnes album was released to excellent reception in The Sunday Times, which was followed by a disc of solo piano works by Adolph von Henselt, described as "a blizzard of dazzling pianism" by the Observer. His most recent release is a disc of Doreen Carwithen and William Alwyn, also on Edition Peters Sounds, and his account of the complete Henselt Etudes will be released later this year.
Together with violinist/conductor Joseph Wolfe and cellist Jonathan Ayling he belongs to the Tier3 Trio which they formed during the covid lockdown. This started as three musicians playing for each other during the time nobody was allowed to perform in public, but now appears regularly in public.
As editor and writer Daniel is currently preparing editions of John Field and Adolph von Henselt for Edition Peters, and his book about the Etudes of Adolph von Henselt has been met with enthusiasm.
Daniel regularly performs on live broadcasts on BBC Radio 3, and has been featured in BBC Four's TV documentary series "Revolution and Romance".
Away from the piano, Daniel is a keen distance runner, and member of Paddock Wood Athletic Club.
List of Dates (Page event details)
Saturday, 15th June 2024

19:30
Further Information
Venue: All of our concerts are at St. Andrew's Church, Aysgarth at 7.30pm.
Parking: There is very limited parking at the church for people with mobility issues - please let us know if you need to use this. Everyone else should park at the adjacent pay and display car park - the evening rate is £1.50 - please bring the correct change.
Dogs: A number of people have asked if dogs can be brought to concerts. To save confusion we have decided that only registered assistance dogs will be allowed.
Help to access concerts/help with transport:
Would you love to come to concerts but need help with transport or mobility issues?
We have funding from the 2020 Coop Community Fund aimed at providing transport from different parts of Wensleydale using taxis and minibuses, and if there is sufficient demand a general bus service to and from concerts. If you need help please contact us and we will see what we can do to help. If you need somebody to bring you to a concert we can help by providing a free 'carer' ticket - this is aimed at people who would not otherwise buy a ticket. To discuss your particular needs please call Carol or Liz on 01969 663026.